Before we start inducing FOMO, let us first identify the main players in this article:
Thor…
3D
For those still wondering what we are on about, Pepsi Uganda is bringing you the premier of Marvel's Thor the dark world in the first 3D movie premier at the pimped up Cineplex Cinemas Uganda The Hub Oasis mall. First check out this very big poster if you think we are lying…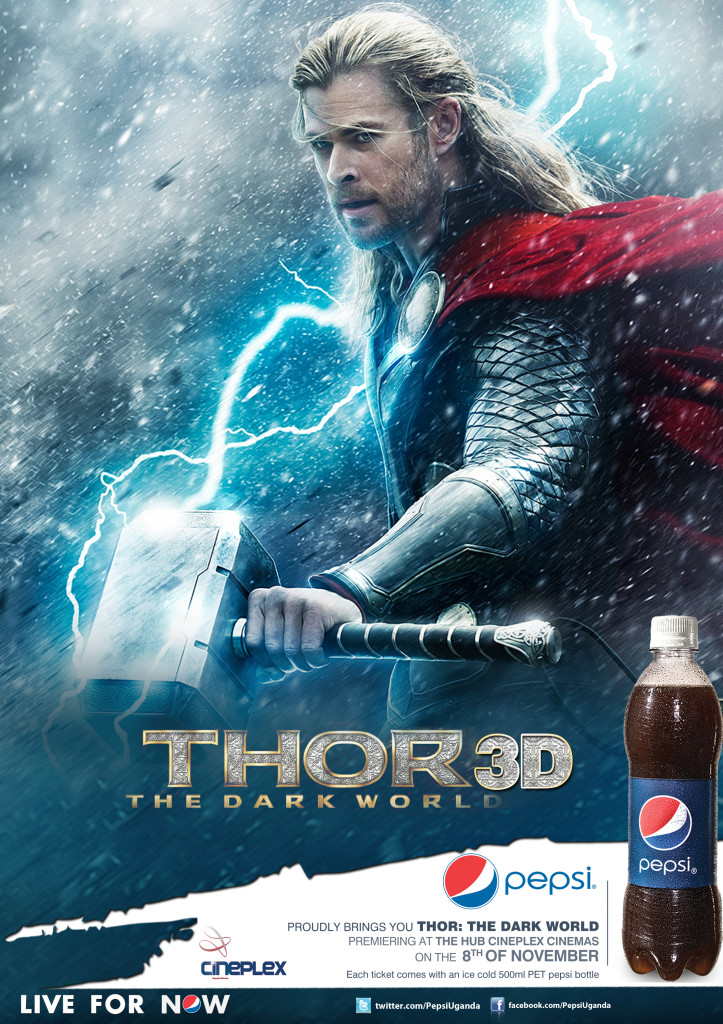 'Thor The Dark World, is  the second installation of….you know what, follow these links if you want to know the details. This one here, here and oso this one. The rest of us will be here charging up on FOMO with these cool gifs.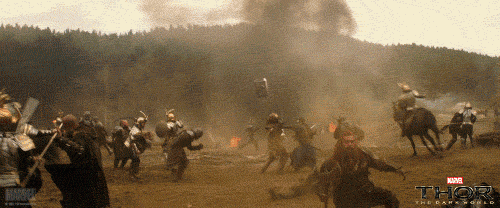 Eh…you should have allowed by this time. I have some good news for Thor fans….WE HAVE INVITES TO THE 3D PREMIER!! Yes, you read that right. Be one of the first people to watch a 3D movie at the pimped up Cineplex Oasis Mall. You will get the opportunity to carry your smart phone, take pics and whatsapp them to your friends who are waiting for half price things. Kokonyaring doesn't get any better than this.
So, this is the plan, we need to be convinced your FOMO is high enough before we can give you our invite. Inorder to prove this, we shall need you to send in a paragraph describing how excited you are to be at this premier. This paragraph should be accompanied by a photo of yourself exhibiting sever signs of FOMO or any photo you think captures the levels of FOMO you are experiencing. Use this form below to send in the details. We shall create a page for each post. Your job after this will be to mobilise your friends to like your post . The four posts with the most traffic (likes, tweets, +1's …) will get invites to the premier courtesy of Muwado and Pepsi. Needless to say, the sooner you send in your entry, the better your chances of winning. To view entry's, click here and show the early birds some love.
[contact-form-7 404 "Not Found"]
Lets not waste time now, get to posting your entries people. Good luck ya'll and we shall see you at the premier. We shall live you with this playlist of trailers and clips that the good people at Marvel released. Be warned though, there are plenty of spoilers in there.