Brief Bio:
Hairbyzziwa is a hair brand looking forward to dominating the African scene as the first intercontinental hair brand that provides world class hair services, hair product solutions, and top quality hair services.
Current Location:
Krshna Mart, Kisementi
3rd floor, Room 48!
Kampala
Current gig(s):
Men's grooming from haircuts, manicures and pedicures, facials and scrubs…
Women hair services from texture change, color, and length, nails care…
Weddings and events like fashion shows.
Current computer(s)? Why this one?
For my business, it's a Dell desktop because it was the most affordable and efficient to run our management system and store our music playlists and pictures. Personally, I have a Mac Book Air because I'm such an Apple person, I still even have my iPhone 3s!
Current mobile device(s)? Why this one?
I'm currently using iPhone 5s and iPhone 6. The 5 holds some sentimental value and it's storing some memories that I haven't yet uploaded to my iCloud. I got the 6 when I traveled abroad and was looking for a new original charger and earphones and ended up buying it, but it's since managed to grow on me!
One word that best describes how you work:
Detailed.
How did you end up at your current gig?
Very long story but, to cut it short, I discovered I wasn't a morning person after university and opted for a gig that required me never to wake up before midday!
…are there any career decisions/life choices/failures that were fundamental in making you the person you are now, doing what you are doing now?
A lot!
I had to literally drop my computer science degree from Makerere University. Mind you, I'd never gotten a re-take at all.
Disappointing my parents by refusing to do a masters degree.
Paying for my skills training.
Sleeping on a mat.
Getting rejected by friends.
Kyeyo.
Working for no pay for 2 years.
The list will never end…
Is your startup (or whatever applies here) able to fully support you or do you have side gigs to sustain you as it grows? Any stories of some of the struggles/sacrifices you've had to make to see this dream come to life?
It's currently my only source of income. Part of my struggles and sacrifices are listed above.
What apps/software/tools can't you live without?
Social Media: Facebook, Twitter, Instagram and WeChat for marketing and advertising.
The Eseenet, for monitoring my business on CCTV whenever I'm out.
Uber for my clients.
Photo collage and font candy.
Actually, that's all!
Oh, and YouTube too. I can't live without it!
What's your workspace like?
It's a positive environment. Spacious, clean…I love to describe it as a place that's high end without intimidating my clients!
How big is the team of people you work with and what's your formula for managing them?
I work in the creative space so the best way to get them most creative is by letting them be free! I try to keep the rules as few as possible.
What's your best time-saving trick/life hack?
Treat clients the way you would want to be treated. Nothing can ever beat that!
Besides your phone and computer, what gadget can't you live without and why?
Nothing else, it's just my phone and computer.
What everyday thing are you better at than most?
Reading people's minds. From my employees to my clients!
How do you recharge?
Beer.
What do you listen to while you work?
House and Afro-house music. It's fast, which helps keeps us awake and high spirited!
What are you currently reading? What usually leads you to buy a book? Books you've read recently that have impacted on you deeply? What kind of impact did they have?
I don't read books.
Why?
I'm scared I might end up thinking like someone else and end up losing myself! I'm scared of joining other people's bubbles. What if they're wrong!?
Any mentors/role models that you are working with/have inspired you and what lessons have you managed to learn from them?
My current business manager, Ashuma Sharmillah. She's the person that taught me the most important thing in hairdressing when I was still an intern, 'You can still achieve the perfect hairstyle by not going through a roller set and dryer, a process hated by most females, and save 60% of their time and discomfort!'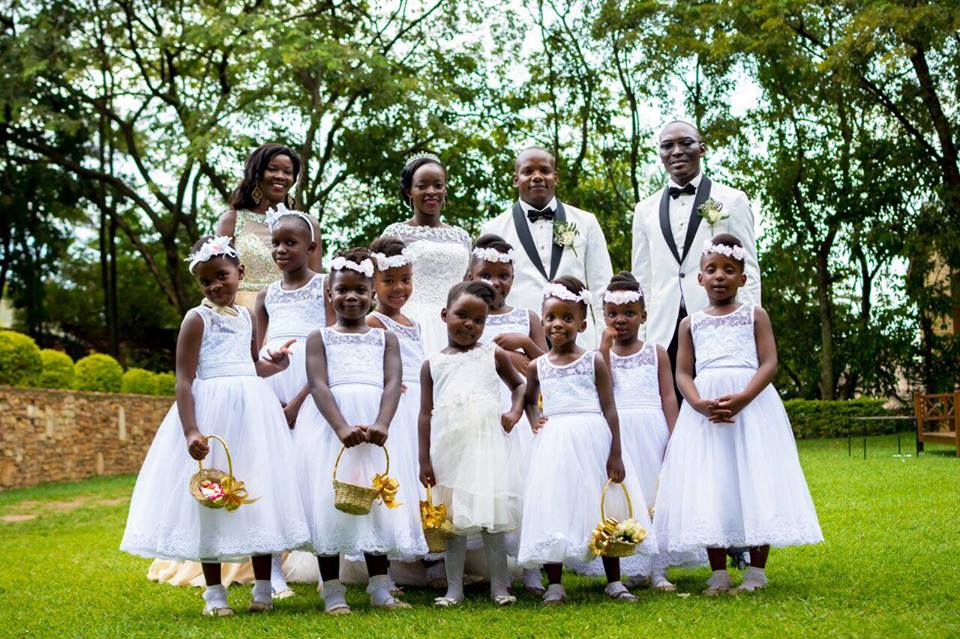 Are you more of an introvert or an extrovert?
Not really into labels, but with my kind of work, I'd say I'm a daytime extrovert and introvert by night!
What's your sleep routine like?
The worst, ever! But on most days, I sleep at 7 am in the morning and wake up at noon.
How do you strike a balance between work, family, friends and other social obligations?
I avoid family. I find it a distraction.
Friends find me at work.
I try to avoid social obligations as much as possible. My job is more than social. A nigga needs to catch a break from socializing.
Who would you love to see answer these same questions?
Sherry Tumusiime. She's the founder of Zimba women, an NGO. We graduated together.
What's the best advice you've ever received?
Always be honest and always humble yourself, however hard it might seem.
Is there anything else you'd like to add?
Always be honest and straight forward. Never sugar coat anything. But most importantly, follow your instincts, never listen to anyone!!
You're always right!
If you have any additional questions for Zziwa, feel free to drop them in the comment section below. He will try and answer those he can. Click here to read other Hustle Tales
---
The Hustle Tales (adapted from LifeHackers, How I Work series) asks people that are doing epic things how they go through their daily routines to make sure whatever is needed to get the job accomplished is done. If you are interested in doing one these interviews or know someone you think should do one, inbox us with the details and we'll see if we can make it happen.