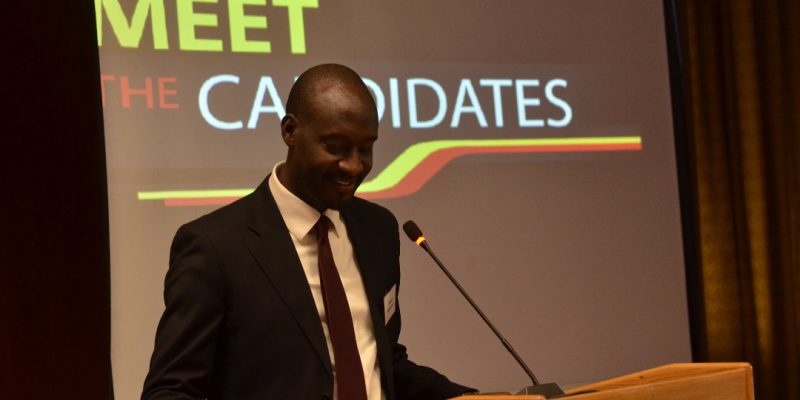 General or Other
Remarks at the Event; Meet the Candidates: Videos and Voting Behavior in Uganda
Serena Hotel, Kampala, and August 9, 2017.
Thank you so much. Let me, first of all, congratulate lead researchers – Professors' Melina and Pia for concluding this work. I also wish to thank IPA for organizing this event.
This is a particularly interesting day in politics –Few days after Rwanda carried through an election and Kenya is settling dust of counting votes. Clouds of democracy are gathering and heaping on East Africa! And only last year, Uganda went through the same, and not far from here, a decisive and consequential videolized debate at Presidential level happened – echoing memories of the first televised general election presidential debate in 1960 between Richard Nixon and John F. Kennedy. This debate in Uganda happened not necessarily because candidates wanted it – but because people wanted it. People demanded it. And people got it.
The soul and spirit of debate is well captured in words of Evelyn Beatrice Hall in 1903 "I disapprove of what you say, but I will defend to the death your right to say it". And here we some times say, let's debate until cows come home! It's a good thing. Joseph Jourbert was also instructive, "It is better to debate a question without settling it than to settle a question without debating it."
Debates are important to shape our policy and development discourse from Villages, Subcounties, districts and national level. Debates' promote weighing and refining of views, and perhaps it's what we need to move ahead. The now sometimes inconvenient discussions all over social media are even more important because that platform provides a voice to millions in a society. Authority figures should indeed peep and see what's going on there, pick great stuff and translate it into policy.
At the Agency for Transformation, we believe that Democracy must be built through open societies that share information. When there is information, there is enlightenment and imagination. When there is debate, there are solutions. When there is no sharing of information and contest of ideas, there can never be rule of law, accountability – there can only be abuse, corruption, subjugation and indignation.
This is why when Melina and Pia said they want to test the correlation between voters knowledge of candidate's position on a range of issues – and voters choice in both Primary and General elections – we were like HOLA- this is useful and decided to partner with them all the way.
In a world where fake news run faster than light – a post truth world becoming self evident; where with a stone face politicians and authority figures pander to prejudices and emotions as pathway to power, where money and voter bribery is a new normal- it was important to figure out- if along this leaky sewer pipe there was or there is a solid clean water pipe – of a people pursuing logic over emotions' and policy issues over prejudices. Let's see what Melina and Pia figured out – and probably use it to build a resilient democratic society. To repurpose words of Katelbey, let flames of debate leap skyward in this Country.
Thank you so much.