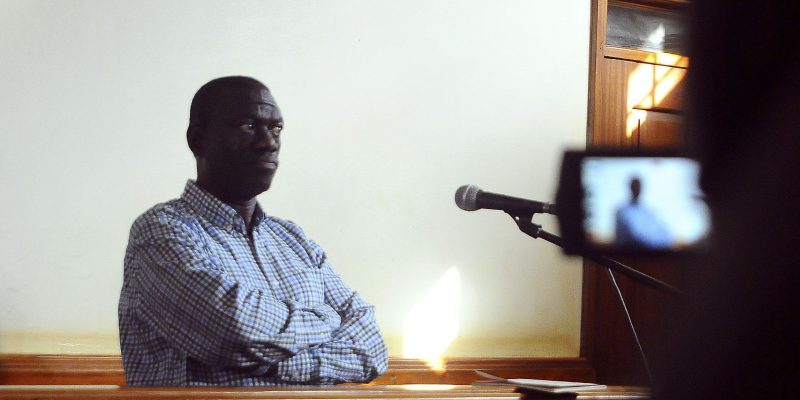 A story recently published by Nile post carried a headline " Releasing Tumukunde would be a threat to national security ". Basing on how Gen Tumukunde has immensely contributed to the stability of Uganda, I want to say that what the state cited to act as a reason to deny him bail, is not only misleading but also another culture of being ungrateful that the current regime is depicting. The story further partly reads that the prosecution has written to court not grant bail to Tumukunde citing that he would jeopardize investigations once he is out of jail. Starting with his arrest to now court, all these events have occurred following his announcement to vie for presidency in the 2021 general elections.
Not many years ago, Tumukunde was in court-martial battling cases of spreading harmful propaganda. This was immediately after he was relieved of his duties of serving as the Director-General of the Internal Security Organization, which is one of the key state actors in Uganda. It is on record that Tumukunde navigated through the whole court-martial process for close to a decade without any mention that he jeopardized the investigation. I can't understand why the persecution would allege or raise such a lame excuse over the person that they had previously tried if it's not for politics.
Unlike in Obote's regime, when Col (rtd) Dr. Kiiza Besigye announced to stand for the presidency during Museveni's regime, he was charged and remanded to Luzira prison just like the recent incident of Gen Tumukunde. Dr. Besigye battled cases of rape and possession of firearms until the high court ruled that he was innocent of all the cases that were levied against him. Besigye who was a popular presidential candidate at the time was subjected to a number of tests including public opinions, media reporting and public perception which is equivalent to what Henry Tumukunde is going through. It should be noted that in the Besigye case, prosecution fought so hard that he Besigye could not secure bail. Despite the efforts put across by the prosecution to deny Dr. Besigye bail, the court ruled that Besigye is entitled to bail henceforth granting it to him. This was followed, by black mamba raiding the premises of court, re-arresting and putting him behind bars " The fall of the temple of justice".
As the country battles the lockdown due to COVID-19, the country also awaits the grand ruling in the bail application of Gen Henry Tumukunde on April 14th, 2020 despite resistance from prosecution. Just like any other Ugandan citizen, Gen Henry Tumukunde is entitled to bail and should be subjected to fair hearing amidst his political endeavours ahead of the 2021 presidential elections.