Warning: The content that follows is haram! Proceed with caution or FOMO, depending on your views towards pork. Vegetarians, I'd walk away too if I were you.
Me as me, my views towards pork can be adequately summed up in this emoji ?. I believe this is a view held by several other Ugandans. If you have doubts, ask anyone that does pig farming how sales are doing.
As a society, we have discovered it's a great way to catch up with our peoples, especially via that communal kikalayi. Now that's bonding right there.
So, a couple of said peoples put together resources and have opened up a place in Kisasi around the Bahai Temple dedicated to swine and the bonding processing it facilitates.
This makes it sound like they wrote a Ph.D. paper on 'Porking: The study of the pig biology that catalyzes the social-economic fabric of Ugandan society'. The reality is they are just some regular dudes that like pork and have decided to make a business making by creating a safe happy place for other people like them.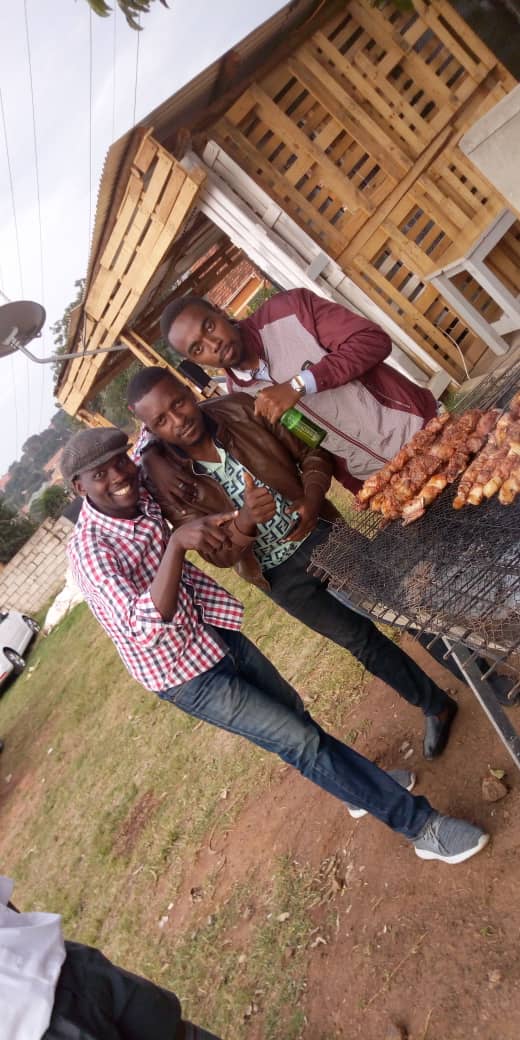 And because they want clarity on what they are about, they called the kaffo, The Roast. They don't have a logo yet but I figure it'll feature a pig on a grill. But I have also eaten empunu of the fried variety there so maybe they should make their slogan, 'Kale we also fry', so that they don't miss out on that demographic. Henewe, me I have given my free branding advice.
So, to come out in a big way about their place, they are throwing a pork festival/expo/extravaganza/kidula/tondeka e kisasi/blankets and pork/… this Saturday.
I think they've already started preparing as I share this so you can even head there starting now and transition smoothly to the main thing. As if those Friday kwanjula and Saturday wedding arrangements.
As you can see, they oso cater to the kikoko people too. Henewe, me and mine will be there bonding. Tulabagane?