The joyful chorus of barefoot and smiling children that accompanied me as I explored your copper coloured roads, still rings clear in my ears.
Flashbacks of chasing waterfalls
that cascade into lush valleys,
Unfolding boundlessly beyond.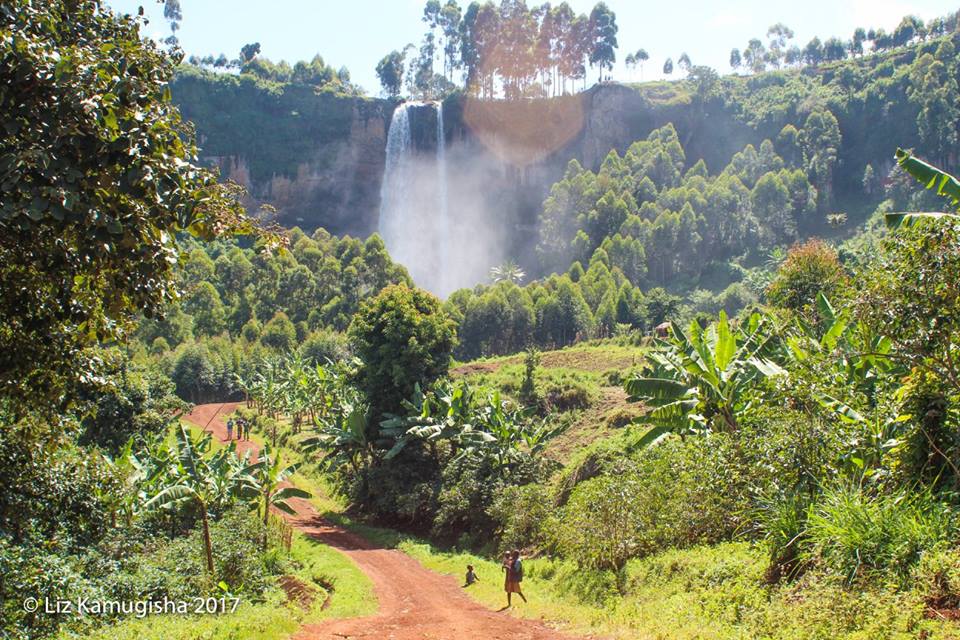 My wanderlust eyes carefully trace your face,
A striking outline of rock in contrast with the horizon,
Layers of stone revealing a volcanic past.
Earth strong and feminine,
Hues of green vibrant under the sunlight,
the glow of fertile farm lands.
Your crisp, cool, cleansing breath flows through me,
clearing my mind and refreshing my soul.
When you smile, it lights up the sky in rainbow color,
inspiring hope and promise of better days, for all who see it.
I can't help but stop to taste your sweet passion fruit flavoured lips,
every time I see a colourful array of roadside stall displays.
Rows of raw crystals glimmering amongst the fruit,
Precious gifts from the sun and soil.
The crescendo and crash of your gushing waters never ending,
Testimony to the abundance of nature,
And the vitality that comes with the flow of constant movement.
Yet a sense of stillness,
that you can only find in the highlands,
settles in my heart,
As the sun disappears behind sundowner rock,
And the sweet sound of birdsong fills the sky as it fades from blue to black.
Your delectable medium grind, dark roast coffee aroma
still lingers on the tip of my nose,
And your mysterious caves beckon me back,
Curious to discover the secrets they hold.
Enchanted by your natural beauty,
I promise to be back soon.
Forever yours,
Soul of Wander