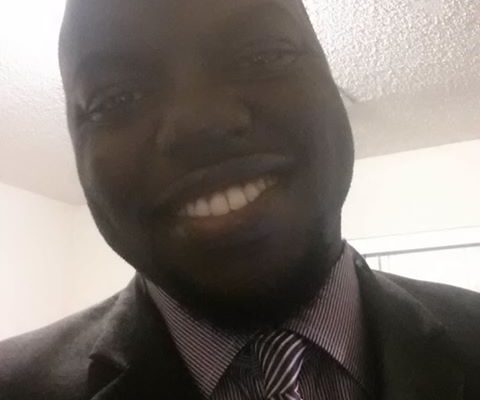 Today you turned 34, which is the age your father was when you were born.
You were greeted by the news this morning that Bannon had been kicked off the security council, a small, minuscule kick in the nads at most, but resistance none the less; news that a Paramount Studios Executive was conceding that "Ghost In The Shell" failed because of the increasingly ridiculous choice by major studios to cast white leads in Asian or Black stories WHILE continuing to claim movies with Asian or Black leads are just not successful (embarrassingly false at this point); and a brand you genuinely didn't realize still existed, released a spectacularly tone-deaf ad starring a reality personality you don't care about, setting Twitter ablaze.
A day of ups and downs like any other except you were also met with greetings of love, appreciation and well-wishes from family, friends and social media peeps that just wanted to brighten your day because the world was murky enough. You teared up at your mom's sweet tribute, belly-rolled at your brothers' and were wholly moved by your sister and your nephews, one of whom backronymed your name to mean "Respectable-Interesting-Cool-Human". With each message you felt a little bit more present, a more tangible part of a world that could sometimes feel entirely abstract.
You thought of everyone you loved and some of those you'd allowed yourself to forget. You reflected on a year in which a lot had happened; you'd found your voice in a challenging form of storytelling, you'd fulfilled a lifelong dream to roadtrip across America with one of your best friends, hell, you'd even fallen in love briefly with a beautiful soul who'd hailed you for rescuing her from an abyss. You'd grown as we all do, but on this day, on the day you turned 34, you found yourself wondering who you'd be 30 years from now.
Would you finally have found a place to plant your feet and allowed for the necessary norms and markers of growth to take hold? Or would you still be chasing phantoms of a life you barely saw in focus but consistently felt compelled to pursue? Would you still be afraid of winding up alone, unfulfilled, a husk of a seed that never bloomed?
You thought of what your life might look like 30 years from now and then realised you simply couldn't predict it. You could work towards what you wanted it to be – and I hope you do- but there was simply no way to map it all out.
You remembered a picture you'd taken a few weeks earlier, wearing an outfit your sister Dorothy had sent you a few Christmases earlier. You'd realized that almost 2 years had passed and you'd never found the occasion to wear it, so you'd decided to at least capture a picture of it for posterity. In the end that's all that birthdays are for. We send love and show appreciation to those we love on their birthdays because, well, we don't want them to feel alone. But birthdays, in and of themselves are mere checks on our mortal calendars, pitstops we use to keep track of just how near or far we are from who we hope to be.
You circled back to everyone who reached out today and felt such gratitude for their effort to include you in the human experience. And you thought of anyone out there that might feel alone, that might feel lost or believe they are too far gone from where they hoped to wind up. This is only a pitstop. We have always been and we are always becoming.
Love, love, love.