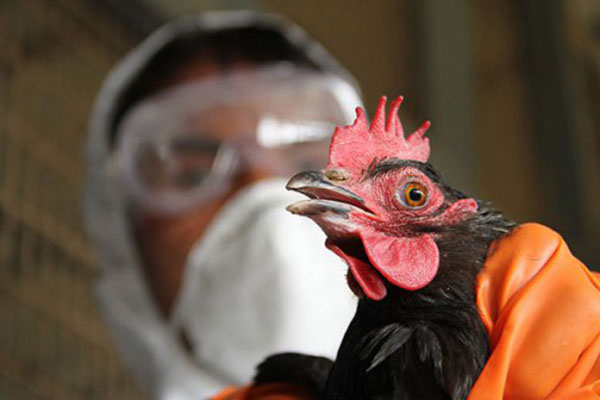 General or Other
Joint Statement On The Avian Influenza (Bird Flu) Outbreak In Uganda
Ladies and Gentlemen
A Multi-sectoral National Task Force has been set up to handle the Avian Influenza  outbreak and it comprises of Ministry of Agriculture, Animal Industry Fisheries, Ministry of Health and related institutions, Uganda Wildlife Authority, Office of the Prime Minister, Uganda Wildlife Education Centre, World Health Organisation, Centre for Disease Control, UNICEF, USAID/P&R, Food and Agriculture Organisation of the United Nations and Uganda Red Cross. The Avian Influenza National Task Force wishes to provide the public with updates on the status of Highly Pathogenic Avian Influenza (HPAI) outbreak in Wakiso, Kalangala and Masaka districts, caused by infection in migratory wild birds which stay in specific areas.
Following a joint (MAAIF and MoH) declaration of an outbreak of Avian Influenza among wild birds on January 15th 2017 in the country, we would like to update you as follows:
This disease has been reported in Lutembe Village, Bweya Parish of Sissa Sub-county, Wakiso District; Mazinga, Bubeke, Kyamuswa, Bufumira, Bujumba and Mugoye sub counties in Kalangala district and Bukakata and Kyesiiga sub counties in Masaka district, all located on the shores of Lake Victoria.
The disease has been confirmed in 7 wild migratory birds, 5 domestic ducks and one chicken. Several other samples from suspect cases are being picked for testing.
Wakiso district has reported no cases in domestic birds, but UWA estimates about 950 white winged black tern migratory birds to have died in the district so far.
Kalangala and Masaka Districts have reported deaths in both wild and domestic birds and teams have been dispatched to Wakiso, Masaka, and Kalangala districts to assess the situation and to establish actual data.
No other domestic animals have been reported to be affected
The disease is currently restricted along known specific points on the shores and some islands of Lake Victoria, where migratory birds land and rest before leaving for Northern Africa and Europe when the weather changes.
No cases have been reported from commercial poultry units.
Currently there are no human suspects of Avian Influenza recorded in all the affected districts.
The Government of Uganda through the line ministries and agencies has taken the following actions to avert further spread of the disease.
Preliminary multi-sectoral investigations were conducted at Lutembe Bay and Bukakata landing site on January 5, 2017.
Samples of dead birds, and bird droppings were collected and sent to two laboratories for testing and Highly Pathogenic Avian Influenza (HPAI-H5) was confirmed on January 13, 2017.
Samples of water were also tested and water contamination was ruled out as cause of death of wild birds.
The Ministry of Agriculture Animal Industry and Fisheries (MAAIF) has communicated to all DVOs to investigate and report any suspected cases.
Fifteen (15) at-risk districts along Lake Victoria shores have been notified to be on high alert.
An alert desk and team has been set up at the Ministry of Health and that of Agriculture.
Masaka, Kalangala and Wakiso District Task Force teams have been activated and are conducting regular meetings, while District Rapid Response Teams are on the ground actively responding to the outbreak. Apart from the areas mentioned, other parts of the country are free.
Bukakata Sub-county in Masaka District is currently enforcing quarantine restrictions using strategic and mobile animal check-points as they continue to sensitize the public.
The Ministry of Agriculture continually conducts veterinary inspections and technical backstopping to commercial farms to ensure biosecurity measures are strictly adhered to. Fortunately these farms are located far away from the 10km quarantine radius range and can produce safe poultry and poultry products for local and export markets.
The public is being sensitized on how to prevent the spread of this disease through print and electronic media (Radio, Press releases and Television).
The private sector (poultry producers' organizations) has joined MAAIF in reaching out to and sensitizing all poultry farmers on how to prevent and control the disease.
We would like to specifically clarify on the following:
To date there are no human suspected cases of Avian Influenza identified or isolated; and
There has been no massive killing (culling) of any domestic birds in any of the affected districts as has been reported by some media houses.
The government of Uganda has the situation under control and is therefore appealing to the poultry farmers and traders, tourists and the general public to remain calm as our teams of experts work tirelessly to control this outbreak.
We appeal to the general public to follow the advice and guidelines given for this purpose and specifically to the media houses, to practice responsible reporting. The public is advised to continue eating well-cooked poultry products. Any information, which is not authorised by the National Task Force on Avian Influenza should be disregarded. The joint National task force will strive to provide you with regular updates on the disease situation until we have overcome it.
For additional information or clarification, please call the following numbers
Toll free official working time only – 0800203033
Hot line 24 hours – 0772584598 and 0772504746
FOR GOD AND MY COUNTRY